Nominating Committee Seeks Applicants for USBF Board
USBF Nominating Committee Chair Robb Gordon has announced that the Nominating Committee is now taking applications from USBF Active members who want to be considered for nomination to the USBF Board.
There are 3 open seats on the 7 member USBF Board for the 3-year term commencing January 1, 2017.
The USBF Bylaws provide that a nominee must be an Active member of the USBF, having paid dues for 2016.
Gordon asks prospective nominees to This email address is being protected from spambots. You need JavaScript enabled to view it. before August 31 to express interest in being nominated.
Any Active USBF member who is not nominated by the Nominating Committee can become a nominee by followiong the petition method set forth in the USBF Bylaws.
2016 USBF Election
This Fall the USBF will conduct an election to fill 2 seats on its Board of Directors. The seats are for a three-year term commencing January 1, 2017.
USBF Board members must be currently active USBF members, having paid the 2016 annual active or resident member dues of $50.
This year we sought nominations through Bridge Winners and the USBF Nominating Committee has met and interviewed potential Board candidates. The Nominating Committee slate will be posted shortly.
In addition to those candidates nominated by the nominating committee, candidates may be nominated by petition. Twenty-five or more Active or Resident Members of USBF may nominate an Active or Resident Member for a Board position. To file a petition nominating a candidate, This email address is being protected from spambots. You need JavaScript enabled to view it. with the name of the candidate and the names and email addresses of the people making the nomination on or before October 25, 2016. If there are no petition candidates, the candidates nominated by the Nominating Committee will either be elected without the need for an election (if there are only two nominees), or will be the entire slate of nominees for the election.
See the election timeline below for when things happen. Download the Election Procedures and Board Member Expectiations for more complete information about the election
Any Active USBF member interested in being on the ballot who has not been nominated by the Nominating Committee should go to About USBF and read the final paragraph on the page (Election Information), which directs you to the relevant documents.
ACTION
Relation to BMD*
Date
Week Day
Nominating Committee reports to
Elections Committee
31 Days before BMD
10/24/16
Monday
Nominations Close
30 Days before BMD
10/25/16
Tuesday
Last Day for Petition Candidates
20 days before BMD
11/4/16
Friday
Eligible Voter List Posted on Web site**
15 days before BMD
11/9/16
Wednesday
Last day to protest voter list**
7 days before BMD
11/17/16
Thursday
Ballot Mailing Date (BMD)**
11/24/16
Thursday
End of voting period**
12/24/16
Saturday
Announce Results
1/1/17
Sunday
Last Day for protest of election

10 days after results announced

1/11/17
Wednesday
* BMD = Ballot Mailing Date
** Necessary only if more candidates are nominated than there are positions open.
2014 JUNIOR WORLD CHAMPIONSHIP TEAMS & NPC'S APPROVED
The USBF Board has now approved the 5 teams that qualified for the 2014 World Junior Championships, as well as the players whe were added to the four 4-person teams and the NPCs for the teams. The teams & their NPCs are:
Under 26 Division (Patiño Cup) - USA1
The U26 USA1 team played in the Junior USBC 6-handed so did not need to add players. Their NPC will be Michael Rosenberg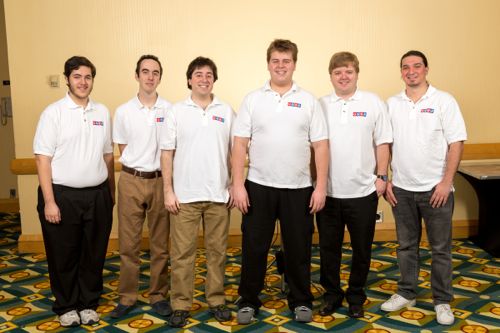 Adam Kaplan, Zach Brescoll, Adam Grossack, Zach Grossack, Owen Lien, Marius Agica, photo by Chris Hamilton Photography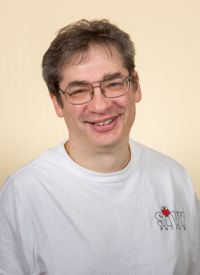 Michael Rosenberg, NPC, photo by Chris Hamilton Photography
Under 26 Division (Patiño Cup) - USA2
The USA2 team played 4-handed in the Junior USBC. They have added Greg Herman & Alex Hudson & their NPC will be Curtis Cheek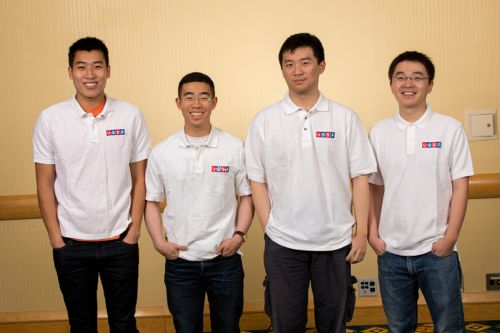 William Zhu, Edmund Wu, Erli Zhou, Jimmy Wang, photo by Chris Hamilton Photography
Curtis Cheek, NPC
Under 21 Division (Damiani Cup) - USA1
USA1 in the U-21 Division has added Nolan Chang and Cole Spencer. Their NPC will be Barry Goren.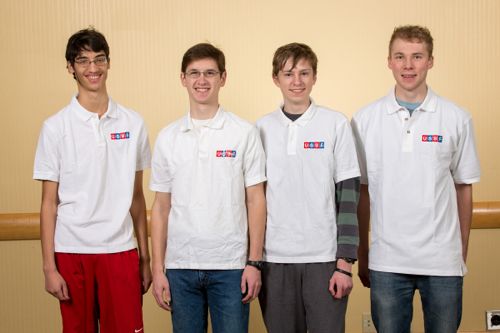 Kevin Rosenberg, Oren Kriegel, Ben Kristensen, Chris Huber, photo by Chris Hamilton Photography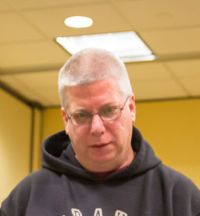 Barry Goren, NPC, photo by Chris Hamilton Photography
Under 21 Division (Damiani Cup) - USA2
USA2 in the U-21 Division has added Hakan Berk and David Soukup. Their NPC will be Tom Carmichael.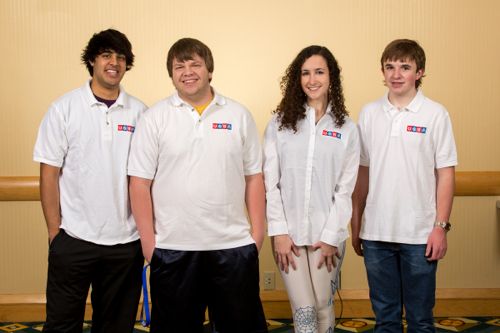 Arjun Dhir, Christian Jolly, Allison Hunt, Burke Snowden, photo by Chris Hamilton Photography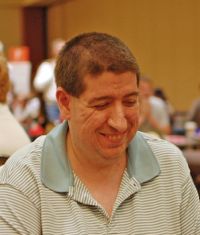 Tom Carmichael, photo by Peg Kaplan
The Rona Cup team has added Asya Ladyzhensky and Anam Tebha. Their NPC will be Karen McCallum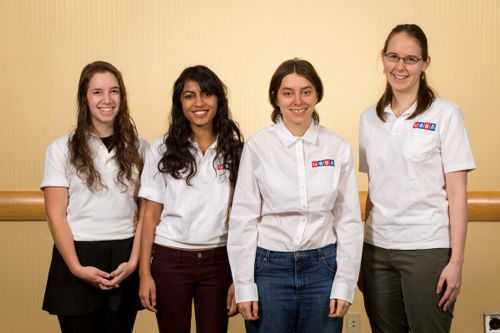 Julie Arbit, Isha Thapa, Becca Wernis, Marianna Linz, photo by Chris Hamilton Photography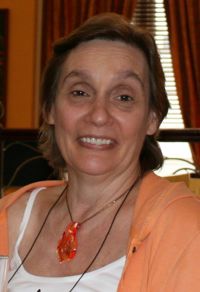 Karen McCallum, NPC
Team Coordinator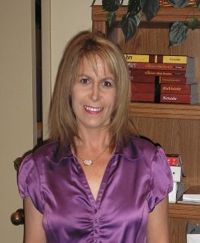 Phyllis Cheek Phyllis Cheek will serve as team coordinator for all 5 teams, making sure that travel problems get solved and that the players file all necessary documents with WBF and get to Turkey ready to play their best.
2016 USBF Election - Mea Culpa & Nominating Committee Slate
When I (Jan) listed the USBF Board members on the website at the beginning of 2016, I erroneously listed Bob Katz' term as expiring 12/31/2016, although he had just been reelected to the Board for a 3 year term ending in 2018. Unfortunately, no one noticed the error and therefore when the time came for this year's election, we thought there were 3 vacancies on the Board for the 3 year term commencing 1/1/2017, although there were in fact only 2.
The Nominating Committee met, interviewed candidates for the Board and nominated three of them.
When the error was discovered, one of the three nominees graciously withdrew his name so there would be no need for a contested election unless a candidate filed a petition to be on the ballot.
The two Nominating Committee candidates for the USBF Board of Directors' terms commencing on 1/1/2017 are Dave Caprera & Marty Fleisher.


| | |
| --- | --- |
| | |
| Dave Caprera | Marty Fleisher (Currently on Board) |
Brief Statements from the Candidates:
Dave Caprera:
I am a semi-retired tax lawyer living in Denver Colorado. I have14,000+ masterpoints, serve as the District 17 disciplinary chair, previously served on the National Appeals Committee (when they had such a thing), and write a monthly column for the ACBL Western Conference Newsletter entitled "Sleeping on the Couch." Two years ago in Istanbul and this summer in Salsomagiorre, I was a coach for the US Junior under 21 team, and am actively involved with the junior program. If elected, my principal interests are the junior program (else, "the game will die when we do") and (given my tax law background) the laws and their revision.
Marty Fleisher:
I've been an attorney for more than 30 years and a bridge player (much) longer than that. I've also been active in the investment/financial world for about 10 years , which is about the same amount of time I've been playing very seriously I am just completing my first 3-year term on the board and am looking forward to my second.
In accordance with the USBF Bylaws as clarified in the Election Procedures, additional candidates, who should review the Board Member Expectations document, may be added to the slate by petition, as follows:
4. Petition Candidates
Active Members in good standing may be added to ballots by petition. A valid petition application form requires twenty-five (25) Active Member signatures. Petitions must be received at USBF headquarters no later than twenty (20) days prior to the ballot mailing date.
The ballot mailing date is November 24th so the last day to submit a nomination Petition is November 4th.
If there are no petition candidates, the two candidates nominated by the Nominating Committee will be elected without need for voting.
FISU University Games
USA Wins Silver Medal in 3rd World University Games
The United States team, John Barth-Joel Wooldridge and Jason Feldman-Ari Greenberg, with NPC Ron Smith have finished in second place in the FISU World Games in Tianjin, China. The host China A team from Tianjin Normal University won Gold, leading from wire to wire and playing extremely well. The USA team also played well throughout and finished well ahead of third place Poland B, whom they defeated in the final match of the tournament.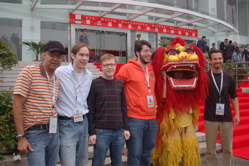 Barth and Greenberg are both graduates of Stanford University, Barth in 2005, Greenberg this year. Feldman attends the University of San Diego Law School, Wooldridge Buffalo State University. To compete in the FISU event, each player must be between the ages of 17 and 28 and either currently enrolled in a University or have graduated last year.
The tournament website has complete Victory Point scores as well as Daily Bulletins with interesting hands and articles about the event.