Wold is Senior USA1 for Lyon
Details
The Wold team (Wold-Levine, Clerkin-Clerkin, Jacobus-Passell), which really should have been called Morris, NPC, because of the wonderful job Bob Morris did as their unofficial NPC, won the Senior USA1 Final 164-108 over Hamman, NPC (Bramley-Hamman, Garner-Zia, Lall-Milner). Congratulations and best of luck in Lyon!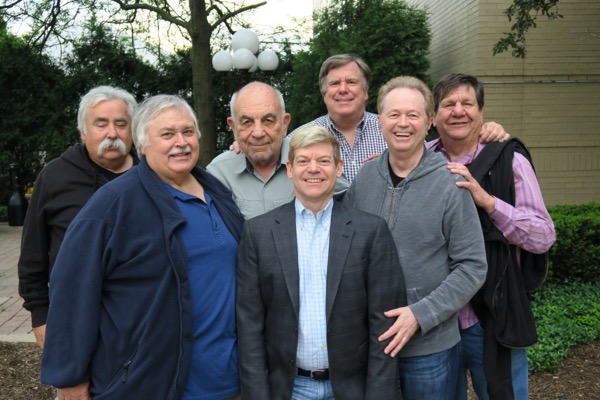 D. Clerkin, J. Clerkin, Levine, Morris, Passell, Wold, Jacobus
FLEISHER is USA2 for the 2017 Bermuda Bowl
Details
Congratulations & Good Luck to Marty Fleisher-Chip Martel, Joe Grue-Brad Moss and Jacek "Pepsi" Pszczola-Michael Rosenberg.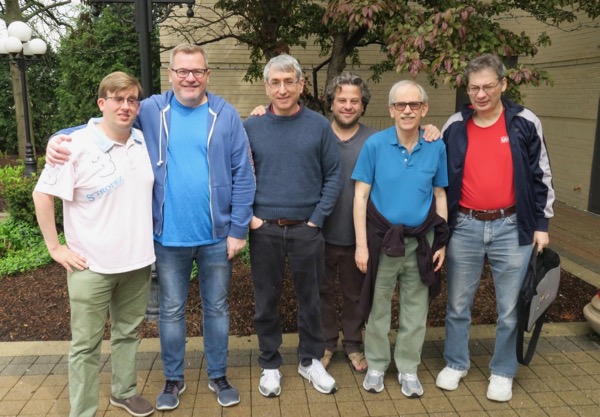 Joe Grue, "Pepsi" Pszczola, Marty Fleisher, Brad Moss, Chip Martel, Michael Rosenberg
Jenkins is USA2 for Venice Cup
Details
Congratulations to the Jenkins team (Bronia Jenkins-Sheri Winestock, Bernace De Young - Irina Kislitsyna, Connie Goldberg - Sylvia Moss) who earned the right to be USA2 for the 2017 Venice Cup by defeating the Eythorsdottir team (Disa Eythorsdottir - Linda Lewis, Cindy Bernstein - Claire Tornay) in the USA2 Finals of the 2017 Women's USBC. Good Luck in Lyon!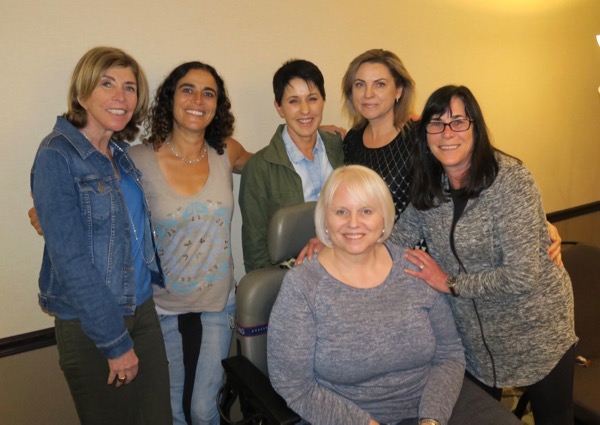 Sylvia Moss, Bronia Jenkins, Connie Goldberg, Bernace De Young, Irina Kislitsyna, Sheri Winestock