After a hard-fought Final match in the 2022 Open USBC, SPECTOR (Warren Spector-Gavin Wolpert, Kevin Bathurst-John Hurd, Vince Demuy-John Kranyak) had a blazing finish to defeat NICKELL (Nick Nickell-Ralph Katz, Eric Greco-Geoff Hampson, Bobby Levin-Steve Weinstein) 224-192. SPECTOR will be USA1 for the 2023 Bermuda Bowl and Nickell will have another chance in the 2023 Open USBC, which will select USA2.
Spector Team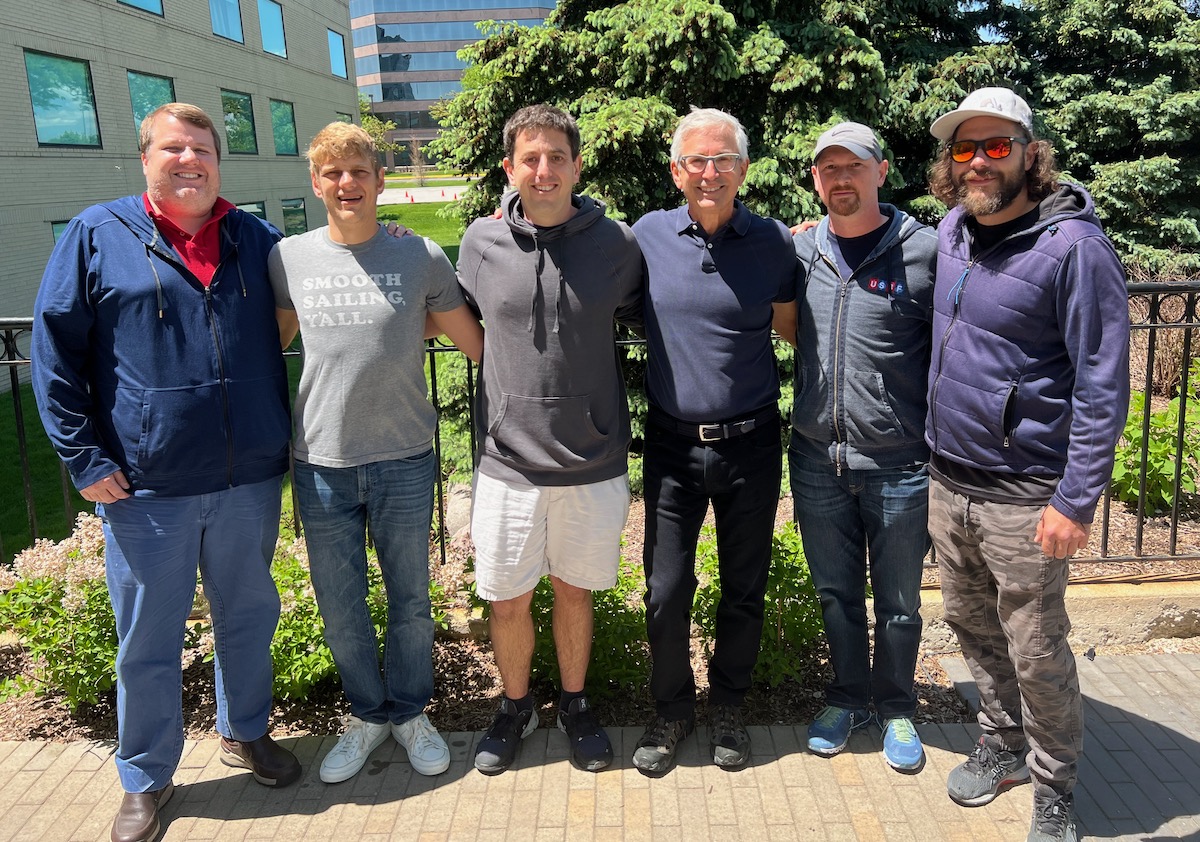 John Hurd, John Kranyak, Gavin Wolpert, Warren Spector, Kevin Bathurst, Vince Demuy. Photo by Stan Subeck
GOOD LUCK in Marrakesh!!