JLall1 Round Robin Divisions
Teams entered list is now sorted by division,
but here are the divisions if that's easier to see
INDIANS

Bjerkan

Caprera

Dinkin

Harris

Hill

Lall

Lebowitz

Lewis

Meyers

Nadel

Nickell

Reynolds

Robinson

Silin

Simson

Stoltz

COWBOYS

Bishel

Bitterman

Donnelly

Donner

Feldman

Greenspan

Gupta

Hung

Jacobs

Levine

Lo

Moss

Rosenthal

Schireson

Spector

Winestock
Details
2020 Nominating Committee Slate
The Nominating Committee has nominated the following slate of candidates for the 2020 election to the USBF Board of Directors:
| | |
| --- | --- |
| Aaron Silverstein | Sheri Winestock |
| | |
Both of these nominations are for 3-year terms, ending on 12/31/2023 Additional candidates may be nominated until November 13, 2020 by petition, as set forth in the USBF Election Procedures. If no candidates are nominated by petition, the two candidates nominated by the Nominating Committee will be elected to the USBF Boards, with their terms of office commencing on January 1, 2021.
Details
2020 USBF Board Election
This Fall the USBF will conduct an election to fill 2 seats on its Board of Directors. The seats are for three-year terms commencing January 1, 2021.
USBF Board members must be Active USBF members, having paid the 2020 annual active or resident member dues of $50.
If you are interested in being nominated, This email address is being protected from spambots. You need JavaScript enabled to view it., Chair of the Nominating Committee. we have also sought nominations through Bridge Winners, and the USBF Nominating Committee will meet and interview potential Board candidates. The Nominating Committee slate will be posted no later than November 1.
In addition to those candidates nominated by the nominating committee, candidates may be nominated by petition. Twenty-five or more Active or Resident Members of USBF may nominate an Active or Resident Member for a Board position. To file a petition nominating a candidate, This email address is being protected from spambots. You need JavaScript enabled to view it. with the name of the candidate and the names and email addresses of the people making the nomination on or before November 22, 2020. If there are no petition candidates, the candidates nominated by the Nominating Committee will either be elected without the need for an election (if there are only three nominees), or will be the entire slate of nominees for the election.
See the election timeline below for when things happen. Download the Election Procedures and Board Member Expectiations for more complete information about the election
Any Active USBF member interested in being on the ballot who has not been nominated by the Nominating Committee should go to About USBF and read the final paragraph on the page (Election Information), which directs you to the relevant documents.
ACTION
Relation to BMD*
Date
Week Day
Nominating Committee reports to
Elections Committee
31 Days before BMD
11/2/20
Monday
Nominations Close
30 Days before BMD
11/3/20
Tuesday
Last Day for Petition Candidates
20 days before BMD
11/13/20
Friday
Eligible Voter List Posted on Web site**
15 days before BMD
11//18/20
Wednesday
Last day to protest voter list**
7 days before BMD
11/26/20
Thursday
Ballot Mailing Date (BMD)**
12/3/20
Thursday
End of voting period**
12/12/20
Saturday
Announce Results
12/19/20
Saturday
Last Day for protest of election

10 days after results announced
* BMD = Ballot Mailing Date
** Necessary only if more candidates are nominated than there are positions open.
Details
US Wins World Online University Team Championship
Congratulations to USBF members Sarik Goyal - Kyle Rockoff and Raphael Hallerman - Sean McNally, who won the 2019 World Online University Team Championship. The event took some time to be played, with the final held on Sunday, August 9th and Sunday August 17th. The US team defeated Netherlands in the Final, 174-110, with a major win in the third quarter, when they defeated the Netherlands team 65-1 - you can watch the play in the Open Room from the third and fourth quarters, and from the Closed Room third and fourth quarters on Twitch.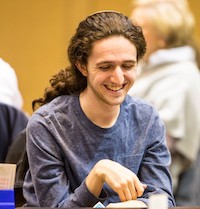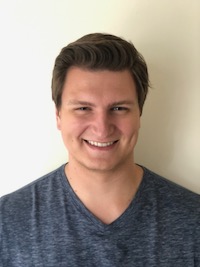 Raphael Hallerman Sean McNally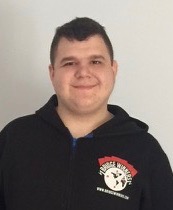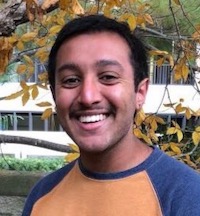 Kyle Rockoff Sarik Goyal
Details