Gold for USA2 (Rosenthal-Campanile, Lin-Willenken, Rosenberg-Rosenberg, NPC Jeff Aker) in the Wuhan Cup (Mixed Teams)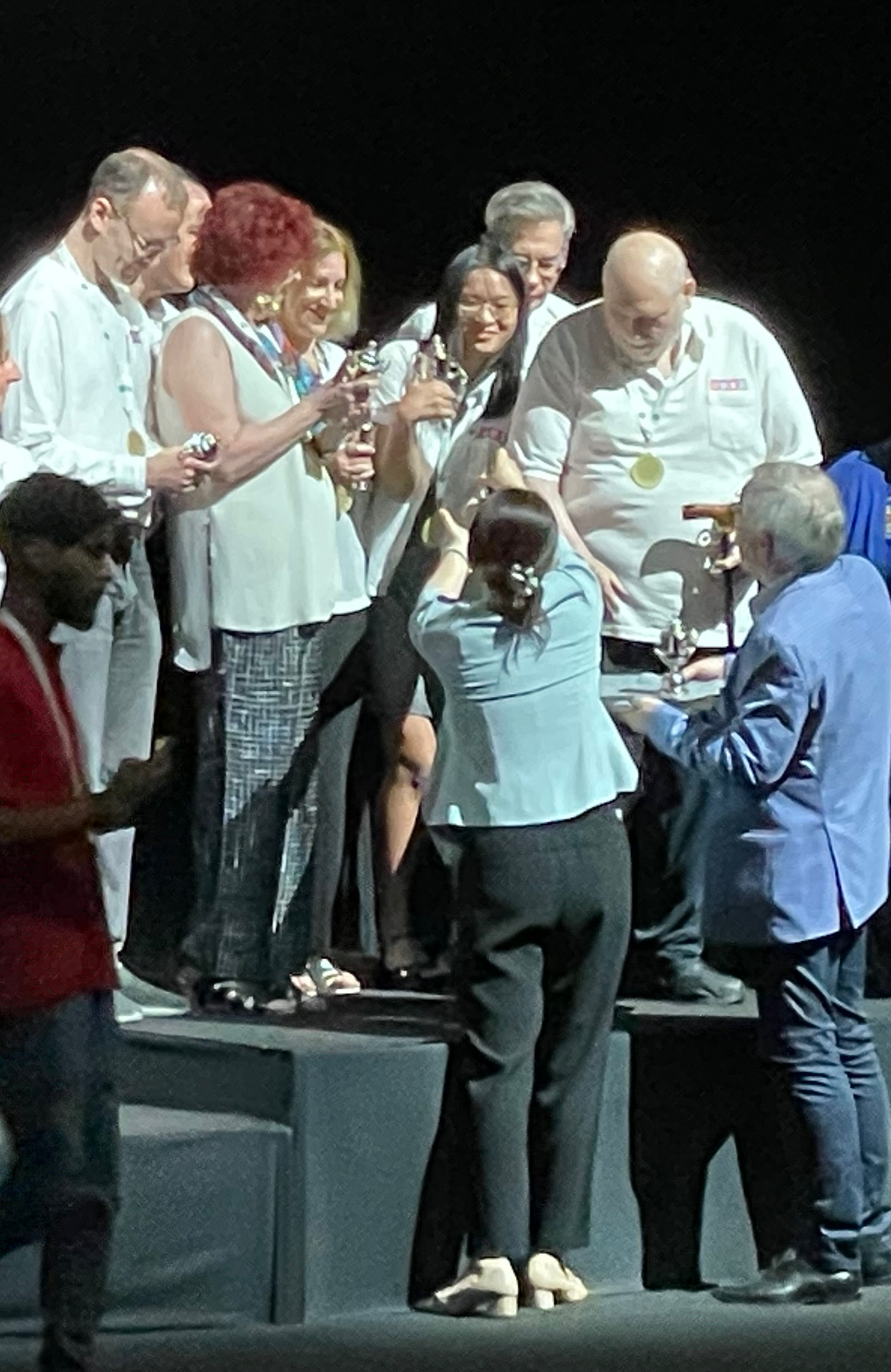 Chris Willenken, Jeff Aker, Migry zur-Campanile, Debbie Rosenberg, Amber Lin, Michael Rosenberg, Andrew Rosenthal receiving their trophies.
Silver for USA1 (Goodman-Passell, Casen-Krekorian, Koneru-Rajadhyaksha, NPC Alex Kolesnik) in the D'Orsi Cup (Senior Teams)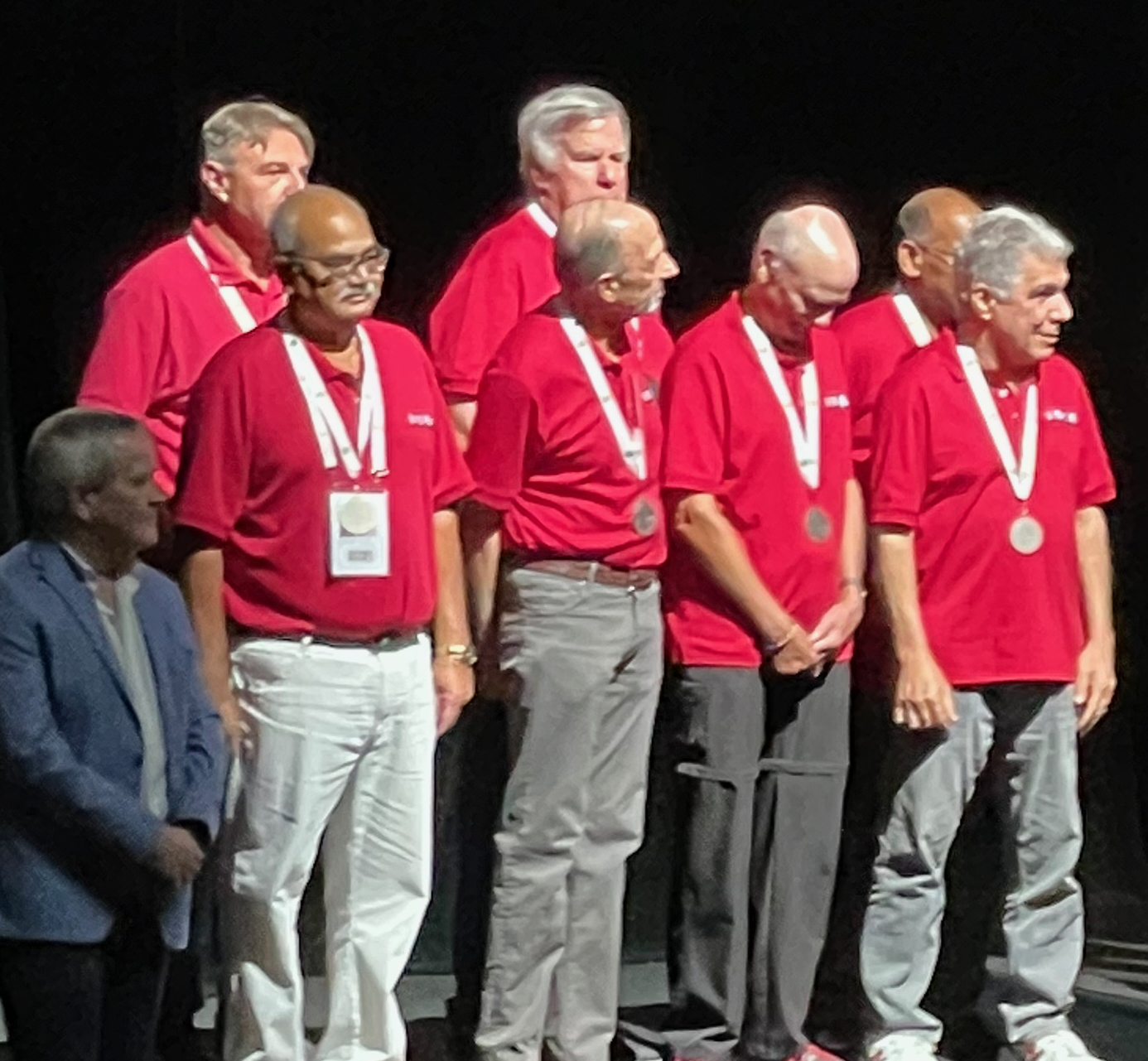 Alex Kolesnik, Pratap Rajadhyaksha, Mike Passell, Andy Goodman, Jim Krekorian, Venkatrao Koneru, and Drew Casen on the Victory Stand
Bronze for USA2 (Hamman-Weichsel, Chambers-Schermer, Dunitz-Grabel, NPC Petra Hamman) in the D'Orsi.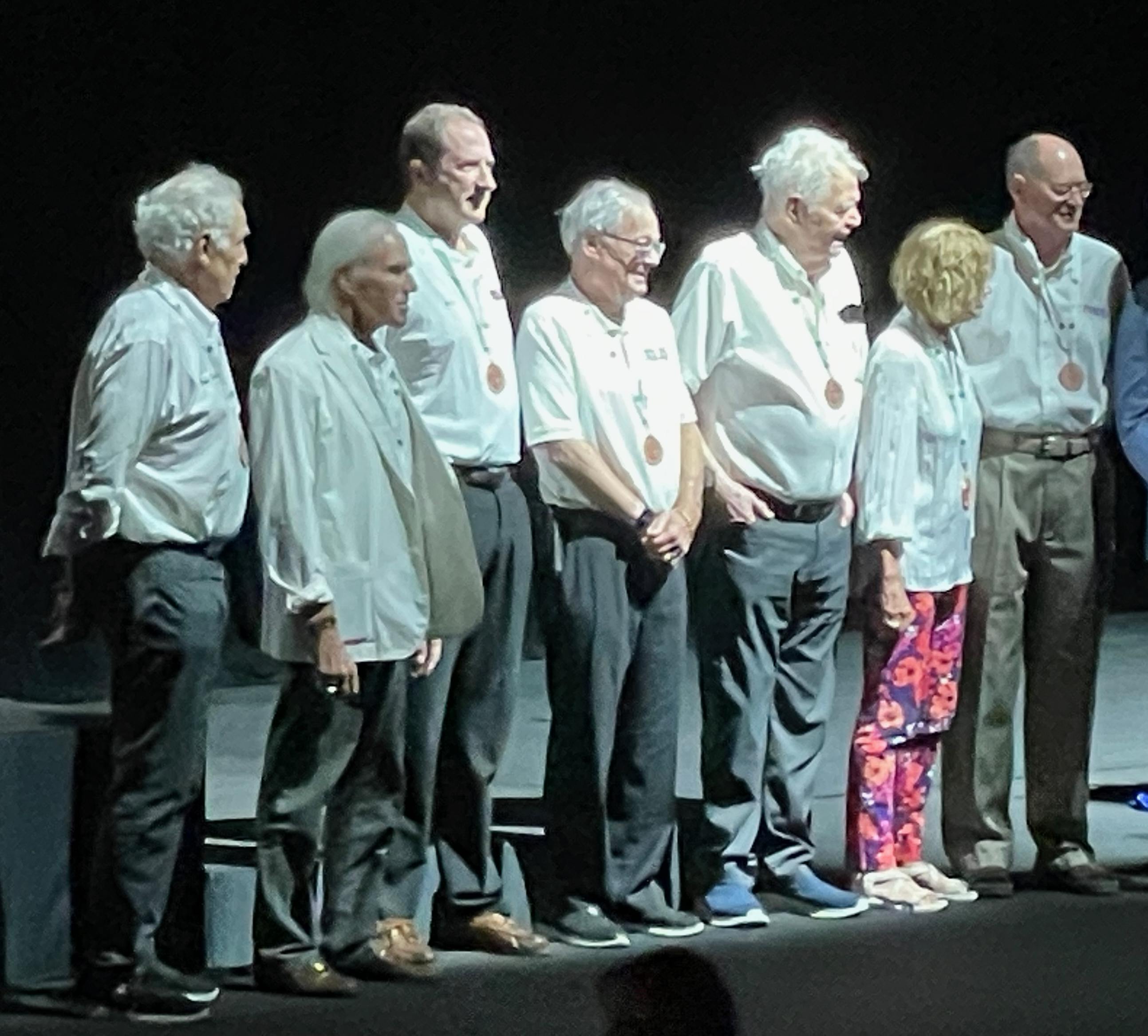 John Schermer, Peter Weichsel, Mitch Dunitz, Ross Grabel, Bob Hamman, Petra Hamman, and Neil Chambers on the Victory Stand.