Mixed Team Gold went to the MANFIELD team: Melanie Manfield-Bill Pettis, Beth Palmer-Bill Cole, and Debbie & Michael Rosenberg.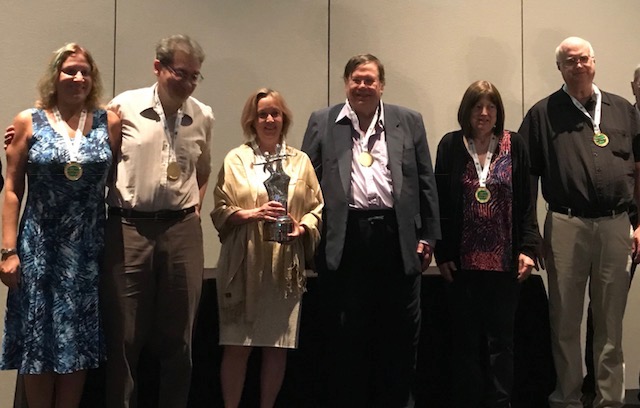 Debbie Rosenberg, Michael Rosenberg, Melanie Manfield, Bill Pettis, Beth Palmer, Bill Cole. Photo by Margot Hennings
Mixed Teams Silver went to Alison Wilson, Chris Willenken, Rico van Prooijen, Sally Brock, Machda Ticha and Richard Ritmeijer.
Mixed Teams Bronze went to Barbara Ferm, Bas Drijver, Daniela van Arnim, Sjoert Brink, Christina Lund Madsen and Simon de Wijs.
Mixed Pairs Silver went to Petra Hamman & Hemant Lall.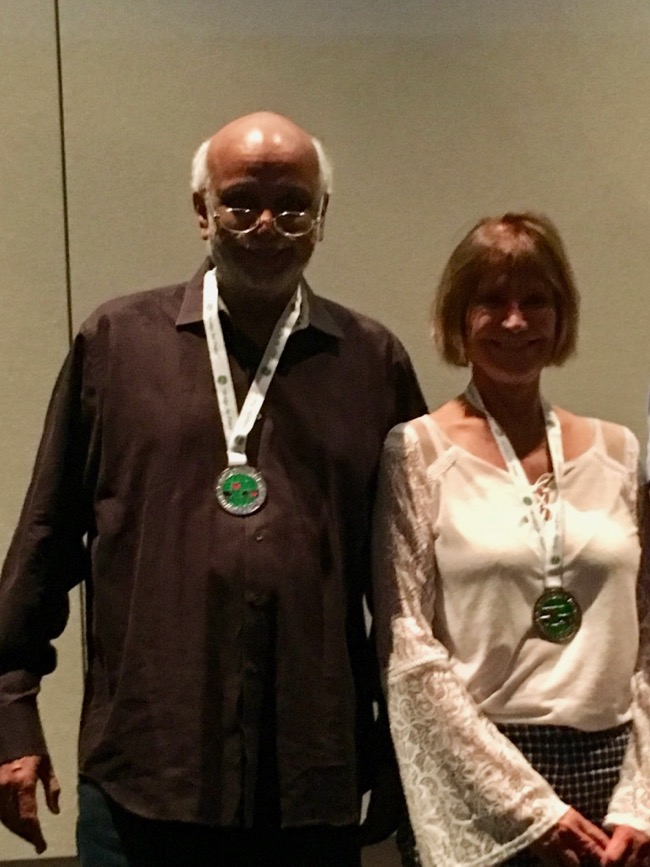 Mixed Pairs B Final Bronze went to Nanette Noland and Mike Passell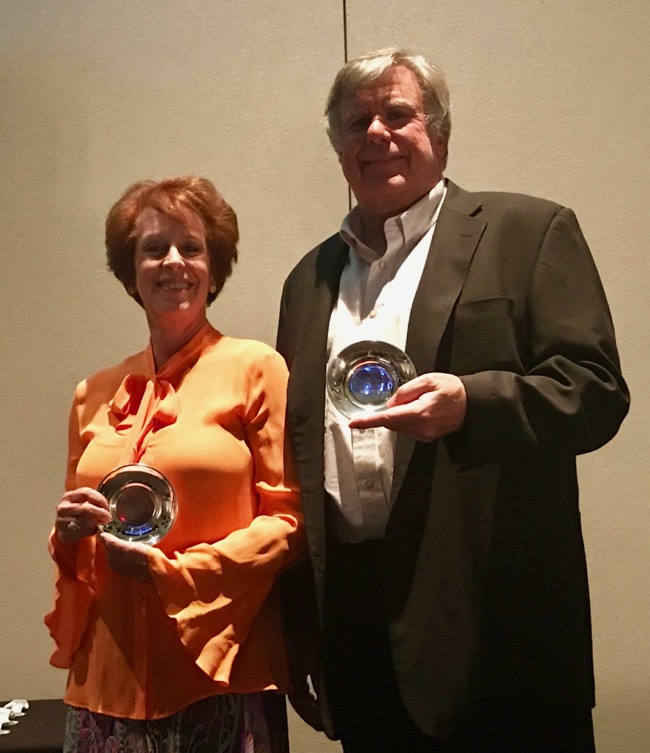 Women's Team Gold Went to the BAKER team: USBF members Lynn Baker, Karen McCallum, Irina Levitina and Kerri Sanborn, with English Players Sally Brock and Fiona Brown, and USBF member Beth Palmer as NPC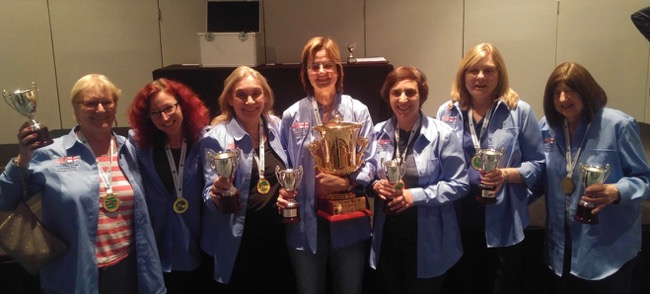 Sally Brock, Fiona Brown, Karen McCallum, Lynn Baker, Irina Levitina, Kerri Sanborn, Beth Palmer.
Rosenblum Bronze went to SPECTOR team: USBF Members Warren Spector-Gavin Wolpert, Vince Demuy-John Kranyak, John Hurd-Joel Wooldridge
Rand Senior Teams Gold went to MILNER team: USBF Members Hemant Lall-Reese Milner, Steve Garner-Mark Lair, with Monacan Krzystof Martens & Pole Michal Kwiecien; USBF Members Petra Hamman, NPC and Jacek Pszczola, Coach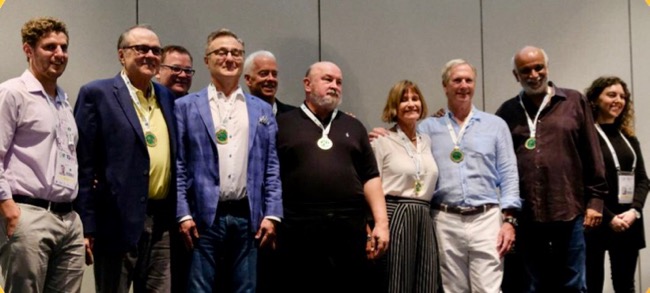 Mark Lair, Jacek "Pepsi" Pszczola, Michal Kwiecien, Steve Garner, Krzystif Martens, Petra Hamman, Reese Milner and Hemant Lall are flanked by Nissan Rand's grandchildren, who presented the trophy to them.
Rand Bronze went to WOLFSON team: USBF Members Jeff Wolfson-Michael Rosenberg, David Berkowitz-Bob Hamman, Bart Bramley-Kit Woolsey.
Senior Pairs Gold Went to Marc Jacobus and Mike Passell;
Senior Pairs Bronze Went to Mark Itabashi and Eddie Wold
Open Pairs Silver Went to Joe Grue and Brad Moss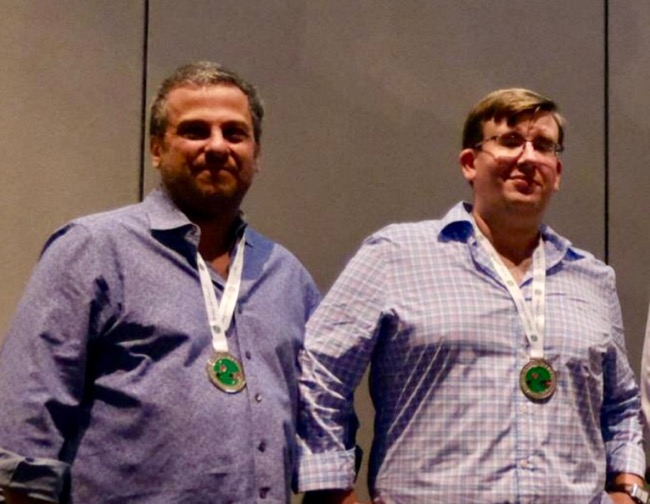 Brad Moss, Joe Grue
Women's Pairs Silver Went to Candace Griffey and Kathy Sulgrove

Candace Griffey, Gianarigo Rona, Kathy Sulgrove